Health Check Up Package
01 March 2018 - 31 December 2023
Many people undergo an annual full health check-up. This is recommended by doctors so that patients can keep abreast of what is going on inside their body. Year-to-year, there may be some changes happening that do not present themselves as physical symptoms warranting a visit to the hospital, thus highlighting the importance of an annual health check-up.
Phyathai 2 International Hospital is pleased to offer a wide range of annual health check-up packages in Bangkok that cover both physical examinations and laboratory testing. The eight programs on offer range from a compact check-up which includes routine tests, to an all-inclusive package which covers all tests. Each package includes tests specific to men and women, and these are detailed above.
Phyathai 2 International Hospital has created this range of packages in an effort to fit different budgets and to address specific areas of the body. The three packages are divided into smaller programs, such as the Signature Bone Fitness Program, the Signature Heart & Vascular Fitness Program,and Signature Liver Fitness Program. By offering this range of programs, patients have the flexibility to choose the annual health check-up package in Thailand that is right for them.
Please see the below tables to find out more information about which tests are offered in the different health check-up programs. Patients interested in these packages are encouraged to contact Phyathai 2 International Hospital to arrange an appointment or to discuss any questions about the different tests and examinations on offer.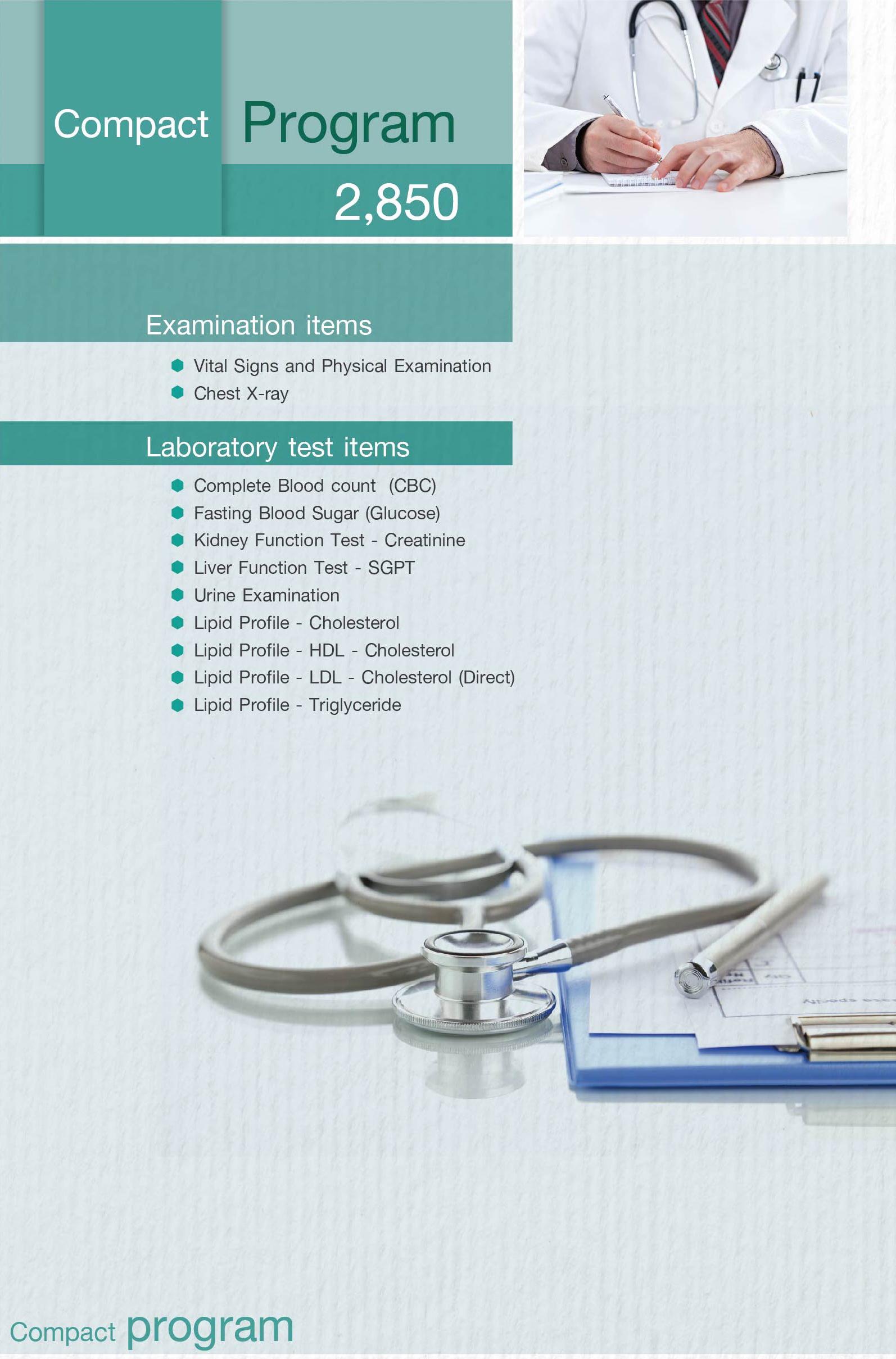 Term and Conditions:
1. Package is available at Phyathai 2 International Hospital Only.
2. Package includes doctor fee, medical report and food voucher.
3. Please inform the staff if you are allergic to contrast dye, iodine or seafood.
4. Please refrain from food and drink 8 hours prior to exam.
5. For woman, the urine test cannot executed during menstruation.
6. Prices are based on 1 person, in Thai currency.
7. Please make an appointment prior to check up day.