Prostate Cancer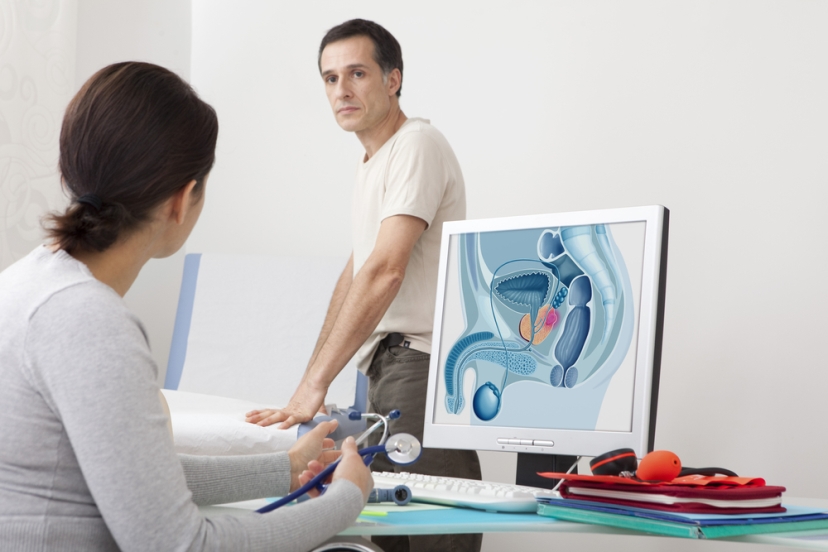 Prostate is a walnut-shaped gland which is located between bladder and penis. It is significant in term of reproduction as it secretes the fluid that is a part of semen helping sperm while traveling to female egg. Prostate cancer is common among men, occurring when cancer forms in the prostate gland. The cancer cells can spread to nearby organs and tissues; some types of prostate cancers can spread so quickly.
Symptoms of Prostate Cancer
The disease may present for many years without obvious symptoms. However, in advanced cases, prostate cancer can cause symptoms such as followings:
- Frequent urinating often during the night
- Difficulty starting or holding back urination
- Blood in the urine
- Blood in semen
- Pain or burning during urination
- Painful ejaculation
- Pain in the back, hips, or pelvis
Diagnosis
Prostate cancer screening is initially done with prostate-specific antigen (PSA) blood test. If PSA level is high, you have more chance of having prostate cancer and need further investigations to confirm the diagnosis. A digital rectal examination (DRE) is also performed to examine the prostate. If initial tests suggest that you might have prostate cancer, prostate biopsy which small samples of the prostate are removed will be performed by an urologist. The samples will be sent for laboratory examination under a microscope to detect for cancerous cells. Biopsy needle is usually guided by an ultrasound.
Treatment
Treatment options depend on many factors such as the stage and grade of the cancer, the treatment goal, possible side effects including patient's age and patient's general health. The doctor may delay the treatment and monitor it continuously if cancer is in the early stage and does not represent the symptoms. Prostate gland can be removed by the surgery referred to a radical prostatectomy for cancer that has not spread yet. The surgery can also be used together with other treatments in treating advanced cancer such as radiation therapy, chemotherapy and immunotherapy.
You may find our specialist here at Urology Center, Phyathai 2 Hospital
Phyathai 2 Hospital
International Correspondence Center
Tel: +66-2617-2444 ext. 2020 or 2047 E mail: onestop@phyathai.com